Skip to Content
Drainage Installation / Improvements
Landscape Drainage Installation in Dallas-Fort Worth and Austin, TX
At TurnKey Outdoor Solutions LLC, we know that drainage issues can cause enormous problems for your landscape. Sometimes it doesn't even take that much rainfall. You can be left with standing water in your yard, huge puddles in your driveway, erosion, and even worse, water in your basement. What can you do about it? Give us a call. We are experts at analyzing property and figuring out why water isn't draining correctly. As part of our comprehensive landscape service offerings, we provide solutions, such as drain system installations or improvements to your property to channel water safely away. Contact us for a free estimate.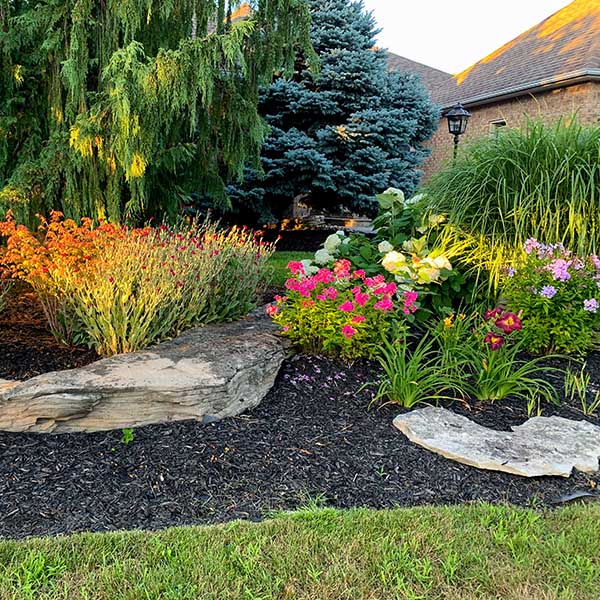 Drainage Solutions to Solve Your Water Problems
Water flows through the path of least resistance. Often, leading it away from your property or rerouting it to avoid certain areas doesn't require more than guiding it where you want it to go. The trick is doing that tastefully and safely. Plus, some areas of the ground that are saturated with water and don't drain well will always have standing water, so the challenge in those situations becomes offering relief to oversaturated ground. Here are a few ways we can help with drainage issues
Retaining Walls
If you have a sloped yard that leads towards your home, water will drain down the hill in the direction of your house. A retaining wall set back from the house will help prevent excess water from reaching the home. By slowing the flow, the wall gives the water a chance to soak into the ground before reaching the foundation.
Channel Drains
Channel drains prevent puddles from forming around pools, driveways, and walkways. They are installed in the pavement or around the pavers and collect water before it pools on the surface, directing it to a drainage system.
French Drains
These are a common choice to prevent water from entering basements. They are laid underground, deeper than the foundation, and as the water table rises, it enters the french drain and is funneled away through a pump, so it never has a chance to reach the foundation.
Yard Drains & Catch Basins
If you have water pooling in your yard, a catch basin placed in the low point will collect water where it can be redirected through pipe sloping away from the area.
Dry Wells
A dry well is a vast container, usually about 50 gallons or so, placed underground that will hold water until it naturally seeps further into the ground. It collects the water similar to a catch basin but doesn't funnel it out to another area and instead relies on the natural absorption process.
Schedule a Consultation With a Professional
Knowing you have a water drainage issue on your property is one thing, but understanding the best way to handle it is completely different. That's where we come in. Our team at TurnKey Outdoor Solutions LLC offers free estimates for drainage solutions. We'll complete an analysis of your property and propose the best options to handle any drainage issues you have. Whether you're dealing with erosion, standing water, or any other type of water problem, we'll help determine your best course of action based on your budget. Contact us to schedule your free estimate today.