Skip to Content
Property Landscaping Services in Dallas, TX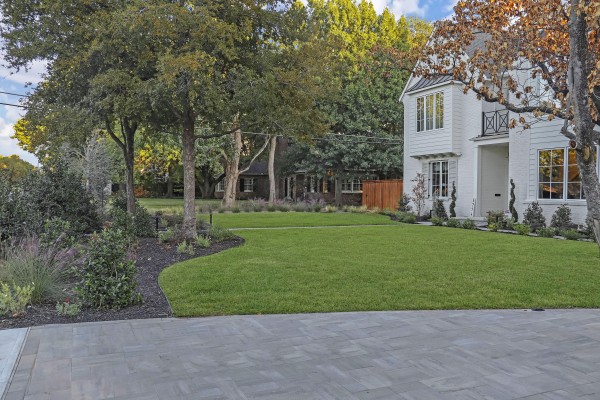 Custom Landscape Design & Installation
TurnKey Outdoor Solutions has the expertise in any property landscaping service to satisfy your landscaping needs. Property owners throughout Highland Park, Farmers Marker, University Park, and Preston Park, TX, and the surrounding areas count on our residential and commercial landscaping solutions. With our track record of excellence and reputation as an honest and dependable local business, count on us for year-round landscaping maintenance and custom landscape design.
Your Premier Landscape Design & Service Provider
TurnKey Outdoor Solutions is your partner in captivating landscape design, installation, and maintenance. We transform otherwise ordinary or unkept landscapes into customized masterpieces that seamlessly blend the beauty of the outdoors with functionality and practicality. It's our mission to harmonize your property based on your unique needs and preferences.
Landscape Design Process
Our landscaping design process is an involved process, carefully formulated to produce the best results. We begin with a consultation to understand your needs, collect ideas, and assess your space. We then use 3D design software to create a roadmap that serves as a blueprint. This allows you to see the finished product and make modifications before breaking ground on your project.
Irrigation System Installation
We can't always count on Mother Nature to provide our plants, grass, and flowers with the water they need to thrive. Fortunately, you can always count on TurnKey Outdoor Solutions and our superior irrigation system installation. Our irrigation systems allow full customization and control over how often and how much water your property gets.
Synthetic Turf
If you're looking for an environmentally and pet-friendly landscaping option with minimal maintenance, synthetic turf landscaping may be for you. These synthetic greens are not solely for athletic fields. Many homeowners are making the switch to synthetic turf due to its array of environmental and maintenance benefits and effortlessly beautiful appearance.
Grass & Sod Installation
Sometimes, the key to healthy grass is a fresh start. If you're ready to breathe new life into your landscape, count on us for premium grass and sod installation. We perform grass and sod installation in newly landscaped areas to correct grass that may be beyond repair, helping you achieve a lush, green property with ease.
Drainage Improvement Services
It's vital to protect your stunning landscape from drainage issues. Drainage concerns can lead to standing water and costly property damage. To mitigate these risks, we offer trusted drainage improvement services, including improving yard slopes and drain installation to safely lead water away from your home or business.
Year-Round Landscape Maintenance
Discover easy maintenance without compromising on the beauty of your landscape with our year-round landscape maintenance programs. Whether you're a homeowner or business owner, we're here to alleviate the burden of landscape demands. We ensure you never have to worry about mowing, cleanups, weeding, or any other arduous tasks again.
Landscape Winterization
If you have an irrigation system, it should be winterized to prevent damage from freezing during the winter. In addition, depending on your landscape type, certain species of plants and shrubs also require winterization. Fortunately, TurnKey Outdoor Solutions is here to get the job done right.
Water Features & Foundations
From elaborate bubbling brooks and fishponds to ornamental fountains, our team can install water features on your property, no matter how large or small. Bring a unique focal point to your home or attract new visitors to your business with a water feature or foundation customized to your preferences.
The Importance of Year-Round Landscaping Maintenance
Well-maintained landscaping is essential. Your property's exterior is the first impression of visitors or potential customers. It plays an instrumental role in first impressions and opinions of a home or business. Impeccable landscaping is a prime property value enhancement while also protecting your building's structure from damaging water runoff or neglected trees.
Plan Your Landscape Design with Our Experts
Landscape design is far more than planting some shrubs and trimming trees. Fortunately, when you choose TurnKey Outdoor Solutions, you get a comprehensive approach to premium landscaping. We go beyond traditional landscaping, offering insight into the right types of plants, layout optimization, and hardscaping elements to unveil a cohesive and customized environment.
Advantages of Landscape Design
Property landscaping services offer far more than just aesthetic benefits. The leading advantages of our expert landscaping design include:
Property value enhancement
Environmental conservation
Reduced water runoff
Year-round property enjoyment
Customizable and versatile
Long-lasting and practical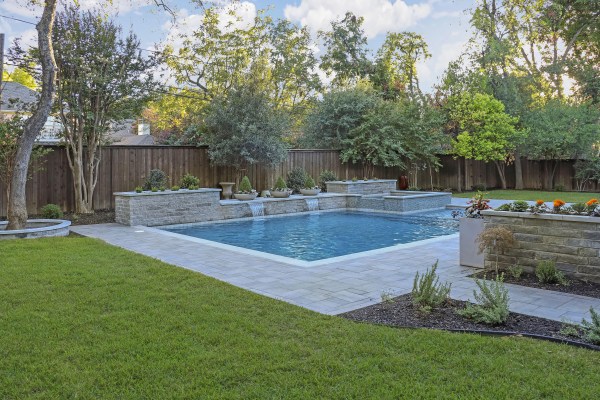 Choose TurnKey Outdoor Solutions
Choose decades of experience and a company with a track record of excellence with TurnKey Outdoor Solutions. Our commercial and residential landscape solutions go the extra mile. With our customer-centric approach, quality materials, and industry-leading workmanship, we provide custom-tailored solutions that bring your vision to life.
Let's Discuss Your Property Landscaping Services
Don't settle when it comes to your commercial or residential landscape solutions. Choose the gold standard of property landscaping services with Turnkey Outdoor Solutions. From drainage improvement services to landscape maintenance programs and custom landscape design, we have you covered. Contact us today to get started and request your estimate.